Rajacenna
---
Born: 1993
Name: My parents invented my name Rajacenna, they wanted to call me Ravenna but changed the name: ra from Ravenna, ja from Jaco, ce from Celesta, nna from Ravenna. After that the community had to approve the name.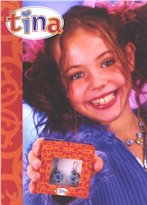 Work: - modelling and acting (http://www.rajacenna.nl)
- presenter/host Kinderjournaal.nl (internet/local television)

Rajacenna has been working as a model from her 4th year. She has done projects for many wellknown Dutch companies and she also has got guestroles in a wellknown Dutch soapserie, a Policeserie and a movie.
Hobby: msn, computer, design, drawing, football, skating